25 August 2019
0032: My Favs Part V: Chrome OS Flags
by Steven B. Combs, Ph.D.
The fifth and penultimate in a six-part series of episodes I'm calling, My Favs. In this episode, I share my favorite Chrome browser extensions. These are the extensions installed and synced across all my Chrome browser devices but a few of them really add to your Pixelbook, Slate or Chrome OS device experience.
In the Addendum I answer a listener question, share some additional flags, clear up some mistakes and then share some family news. It's a jammed packed episode!
Series Links:
Episode Download
Listen Now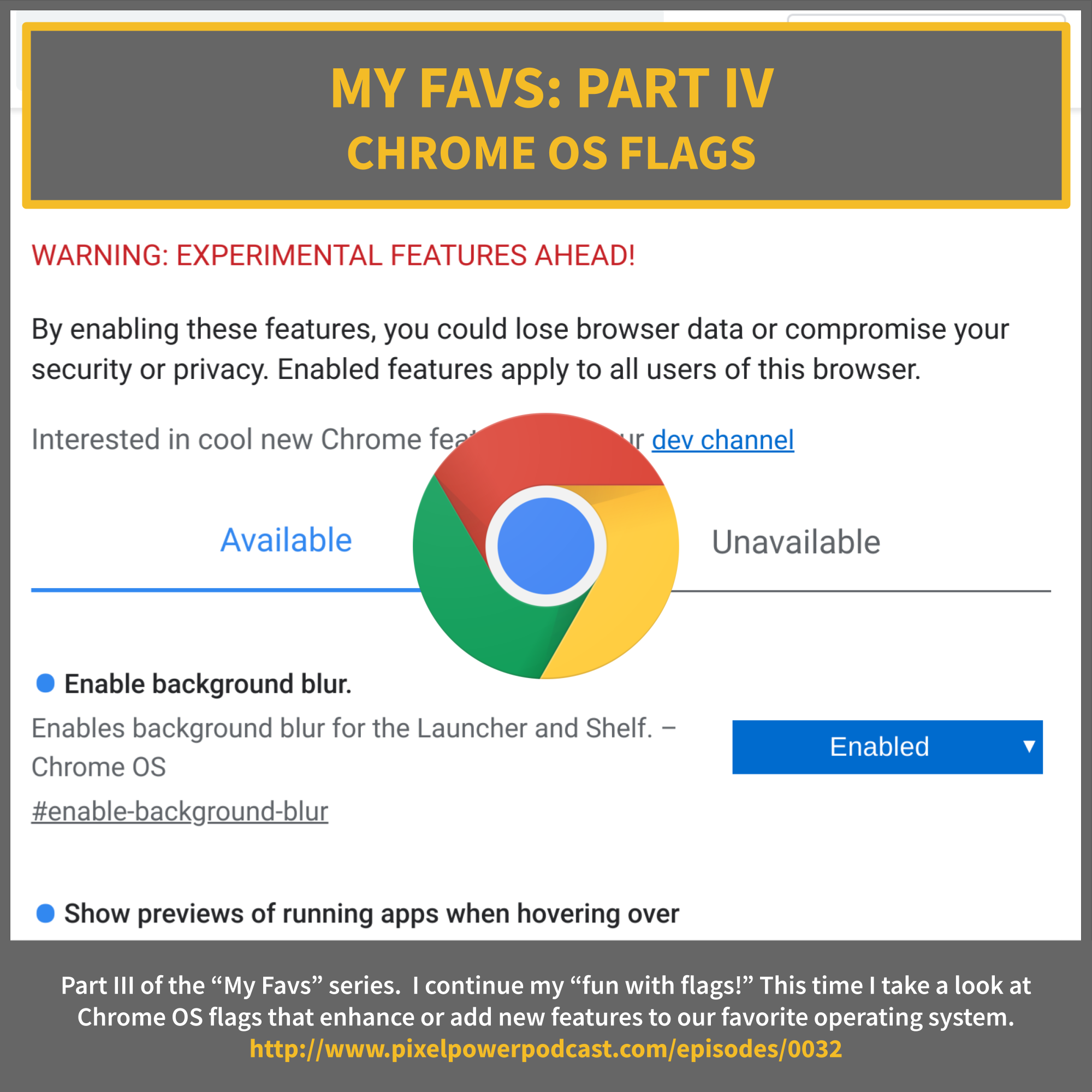 Show Notes
Feeback
Use the following methods to share feedack on this episode:

tags: chrome - flags - browser