7 May 2019
0023: Ad Hoc - Google I/O 2019
by Steven B. Combs, Ph.D.
I'm on the road this week and had some time to pull over and share the announcements from Google I/O 2019. More sharing than telling, this ad hoc episode was recorded in a noisy hotel room with my portable recording gear. We will return to the Linux on Chrome OS series (and a decent recording studio) next week. I hope you enjoy this brief interlude.
No show notes for this episode but check out the Google I/O 2019 Keynote and then take a listen to the my commentary.
Episode Download
Listen Now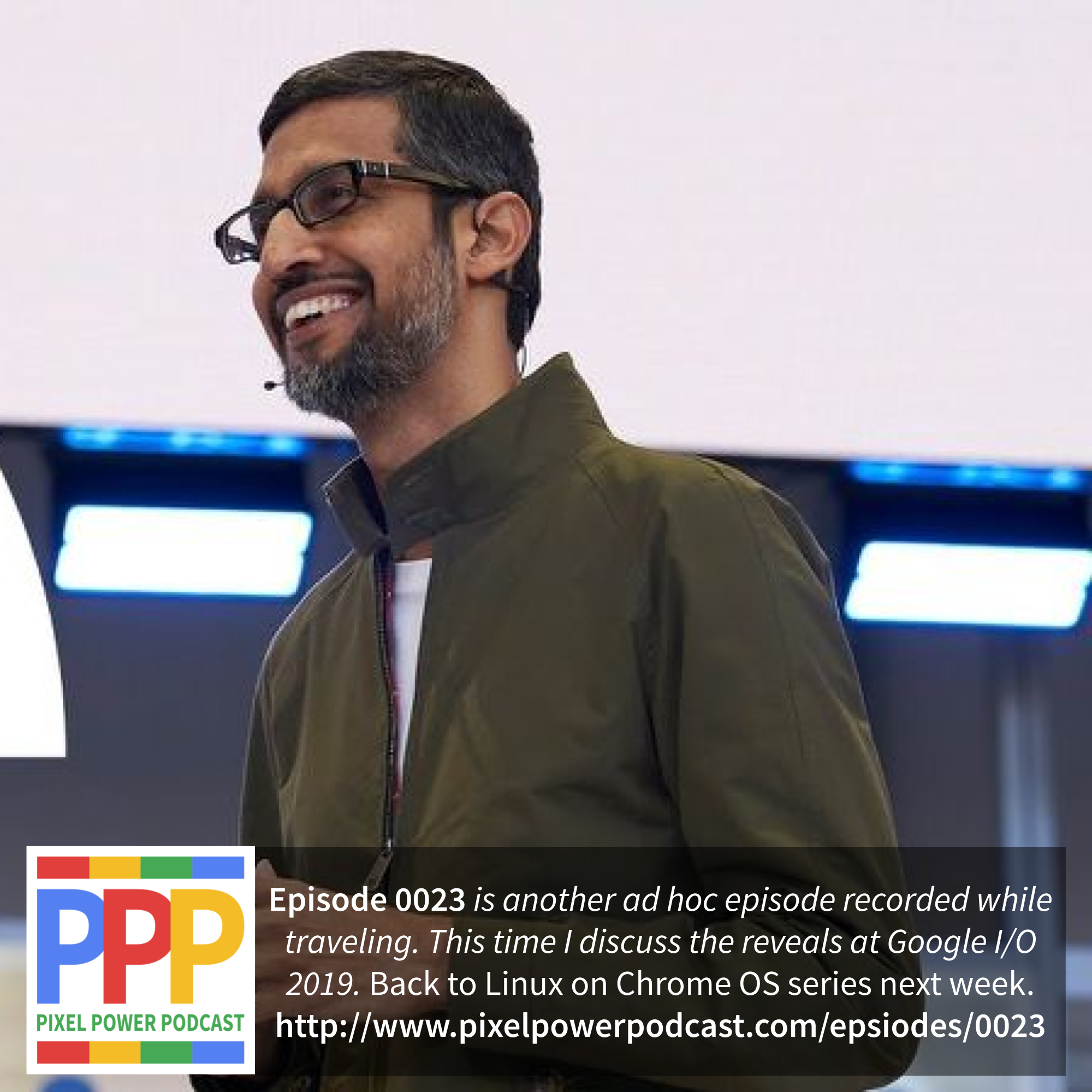 Feeback
Use the following methods to share feedack on this episode:

tags: googleio - pixelbook - pixelphone - madebygoogle - googleassistant - nesthub - nesthubmax - nestmini